Insert a few expletives, and you have a phrase which could be regularly heard in the Marketing office of the business I worked for.  Historically, the administrator for the L&D team would email dates and times for face-to-face training and book people on to courses using a spreadsheet – a laborious process with plenty of room for human error.
The organisation had recently invested in what was supposed to be an 'all-singing, all-dancing' piece of software where employees could track and book annual leave, keep up to date with mandatory training requirements, log expenses and more.
Fine in principle, but in practice…
It was great when it worked! But anything relating to L & D was particularly frustrating to organise because, as we eventually discovered, you had to search the exact name of the training course – this wasn't Google which could bring up related searches or predict what we were searching. The consequence was the L&D team fielding frequent calls as people struggled to find and book relevant in-person training.
The intent behind having a single point of access, of course, was to reduce human intervention and the workload of departments like HR and Learning and Development.
On top of this, managers would receive monthly, automated emails that would show them which members of their team were up to date with online training. A great idea, if it was working…

There didn't appear to be any cohesion between the system sending these emails and the online service delivering mandatory training that didn't need to be done face-to-face.  This meant that at least one member of our department was always highlighted as being 'non-compliant' when, in fact, they were perfectly up to date with their training.
The system which was meant to streamline processes and relieve some of the workload from teams which are already very busy appeared to be creating more problems than it was solving!
Sound familiar?
We've all seen the same story so many times.  You are not alone!
That's why iXerv starts by carefully understanding what HR, L&D, Managers and employees all want and need to achieve…before diving in with the technology.  A real solution is the right blend of people, processes, and technology. So where technology can help, iXerv helps scores of businesses set up Learning & Training right first time.
Contact Bev and let's start talking about how people, processes and technology could work in harmony for you… not play out of tune.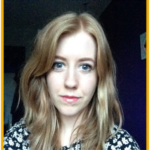 Sophie Heaviside is a guest writer for iXerv who has worked in a variety of industries and primarily at The Myton Hospices as a journalist. She brings her unique employee perspective to our HR world.