When I first became involved in HR Systems in 1986 they were amazing! For the first time, Personnel Directors (soon to be renamed HR Directors) could count all the people in their organisations.  They could 'digitise' employee records and run some processes semi-automatically. Most, if not all their metal filing cabinets could be put in a skip (Sorry, we weren't educated in re-cycling back then) …but that's all 35 years ago. Yet some businesses still seem to be stuck in this thinking whilst technology has moved on…and some!

We've skipped from Personnel Systems through HR Information Systems (HRIS) to Human Capital Management (HCM Systems).  We've moved from Desktops and Servers to the Cloud and a vast industry worth $Bns pa is now built around People Systems – Systems of Record and Engagement.
Moving on
And just as we saw a transformation from 'Shopping' to 'Retail experience' over the past 10 years, we're moving on again to a candidate's, an onboardee's, an offboardee's, an employee's, a manager's, an executive's and an HR professional's experience. Does this finally reflect the overdue move from employees being resources (for exploitation?) to the recognition that humans need to enjoy their work and, in doing so, deliver higher levels of performance for their employers?  Are we now, finally conscious that wellbeing, motivation and inspiring leadership is more important – because miserable, oppressed and micro-managed employees aren't actually productive? Who'd have thought it would take a Pandemic for the penny to drop? So whilst CEOs have been saying for decades that their People are their most valuable asset , we can, at last, see some real light at the end of the tunnel.  We have the technology that can deliver a clear, simple and collaborative experience in addition to the data consolidation, consistent process automation and insightful Information needed for decision making.​
We have the technology
We have the technology that can make an employee and hard-pressed manager's experience at work simpler, faster, easier.  Enabling them to have a clearer head for delivering and being innovative. #itsnotrocketscience Some have referred to it as the consumerisation of the workplace. So if you still have an HR System (Many still have HR in the name – a clue), integrated or not with Payroll and other systems, it might be worth taking a look at today's technology because there's a whole new world out there that can genuinely support the experience and engagement vision you're convinced can make a big difference to the business you're in.​

…and get 'the machine' to deal with the compliance and the admin weeds leftover from the mid 1980s. If you're wondering what we're on about, please 
get in touch
 & keep an eye out for upcoming events.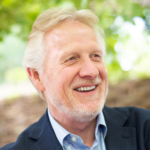 James Bennett is Chief Revenue Officer for iXerv Global has worked in HR and HR systems technology for over three decades in various sectors.  He is based in the UK