James Bennett has been spending the past 30 years working with 100s of Clients on their transformation projects sharing the best of what he has seen from other transformations (best practices). Clients have been wide-ranging from big household names employing hundreds of thousands of staff to smaller, lesser-known business with just a few hundred employees. Sophie Heaviside shares what she found out.
In James's experience, there can be a confusion with the "transformation" objective right from the start. Some businesses refer to HR Transformation when, in fact it is a digital consolidation / transformation. It is all too common to focus on the digital transformation and overlook the enormous opportunity (but admittedly significant change required) for staff and managers.​
Either way, Transformation a significant event regardless of business size. It can feel like you are trying to boil the ocean.

The big question: "How do you boil this ocean?"
One great answer came out during a programme kick off in Cheshire, UK a few years ago with a progressive business planning a full transformation of processes, management behaviour and enabling technology to compete more effectively in a highly competitive Talent market whilst consolidating a recently acquired business.​
With a large group of HR & Talent professionals delivering a vast range of ideas, James asked the open question "…so how are we going to boil this ocean?" …. the Client's Transformation Leader, Corrine, spoke up immediately "One kettle at a time", she said.​
Perfectly put.  James had never heard it before.  Thank you, Corinne.  That is a great way to do it!
A great answer: "One kettle at a time"
An invaluable piece of advice indeed.  Large transformations can generate enormous energy and it can be tempting for those in the know to get a touch over-optimistic with what can be reasonably achieved.  For this reason, 'Big Bang' change has been more recently replaced, wisely, with steady phased change instead.  Implementing change is now better and more effectively achieved in short sprints than in high profile super-hero programmes.​
And this is simply because, for digital changes that transform the digital infrastructure by consolidating HR, Payroll, the management of time and integrated Talent processes, transformation means providing new capabilities that enrich the working experience for staff and managers as well as HR Professionals. And this will require change in working practices and methods employed.

As James has seen first-hand, no matter how tiresome antiquated & manual the processes may be, they are still the devil that people know and have got used to.  Unfamiliar new practices will not receive automatic acceptance simply because a Transformation Leader can point to the logic that says they will be better.  Unfortunately, we're all wired by our evolution to hold on to things that work 'after a fashion' when faced with the completely unfamiliar (sub-consciously seen as 'risky' or 'uncomfortable) change.​
And this gave rise to an addendum to the story this year…
When sharing this anecdote with another progressive business only last month, James' Client added a perfect rider.  As soon as he shared the story, Mohammed added "…. Yes, I love it.  Boil the ocean one kettle at a time but be careful not to kill the fish!"​
And: "Be careful not to kill the fish"
Nicely put Mohammed!
In summary, there are three lessons we can take away.
Boiling the Ocean: 

When considering the phrase 'Transformation', be clear what will 

be transformed, who will be affected, in what ways they will need to change and 

how much they can change in any one phase?  Is it purely digital change requiring 

adjustment in working practices or are you expecting broader transformation 

requiring behavioural change; will Managers, for example, need to learn how to 

have best practise Talent conversations that complement a new digital platform?

​

One Kettle at a time: 

Carefully divide the ocean of ambition into bite sized, discrete 

phases.  Understand the inter-dependencies with other phases of the programme 

and ensure that SMART objectives are published for each.  Make sure there is a 

clearly stated expression of what good will look like at People, Process and 

Technology levels for each phase.

​

​

But be careful not to kill the fish: 

Do not underestimate the change that staff and 

managers will need to make.  Put your empathy hat on, ask them, involve them 

early.  Change Agents within the Programme are a must, clear energy and 

involvement from the top of the business equally so.  But remember also to get 

some key respected 'Employee and Management Level Users' on side early.  Listen 

to them, adapt communications and implementation having seriously considered 

their perspective.
Better to start steady and maintain momentum than start fast in a blaze of glory and lose people along the way because they simply cannot keep up.​
​
The pace at which transformation happens is critical and every business is different.  It is not governed by Company size; it is governed by the culture set by the Leadership.  Do it too fast and people will not adapt as easily, or you could miss key things in the rush. Go too slow and people can lose interest. ​
Having been in the middle of 100s of digital and HR Transformations James and the iXerv Team are happy to share some of that devil in the detail….and how to overcome it.​
Boil the Ocean – One Kettle at a time – but don't kill the fish!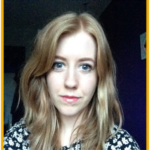 Sophie Heaviside is a guest writer for iXerv who has worked in a variety of industries and primarily at The Myton Hospices as a journalist. She brings her unique employee perspective to our HR world.