"Where do you see yourself in 5 years?"
I hate that question. Whether it's in an interview or part of an annual review, I just do not like being asked. It's partly because I don't have a genuine answer – I don't think that far ahead about anything. But also because I don't want to be disappointed if I haven't achieved what I want if I set such long-term goals. Some people use that as the drive to get them to where they want to go, but so much can change so quickly, and so can priorities and goals.
Ideas change
When I first entered the world of work after university, my aim was to get a job where I could finally put my degree to use – a goal I imagine many students have!
From there, my idea of advancement was using what I'd learned as a journalist to secure a role in the world of PR and Communications – an industry that was seemingly more secure than writing for a local newspaper.

And as I grow and advance in my career, what I view as progression, what I want for myself as a professional, changes. I've pursued more money, balanced education while working, and realised that the freedom to work flexibly or remotely is how I want to work moving forward – at least two of those I would never have considered being important to me 5 years ago.
So what does progression mean to you?
Progression in the workplace is an individual concept to each person:
A promotion
A pay rise
Relocation
A benefits package
Flexible working
Support for learning and development
Progression has infinite possibilities because of how individual it is to people, and you can't assume everyone wants the same thing. It's also one way you can retain staff.
It's easy to think that money is the first thing people want when it comes to progression because, as a society, we associate success with wealth and possession. But it's not the driver for everyone.
So how do you understand what is the driver for employees?
The simple answer is to talk to them – ask them what, in an ideal world, they would like
from their employment. Staff surveys and reviews are two ways to touch base with
employees, but often only happen once a year. And a lot can happen in a year which can
cause priorities to change for a person.

Technology provides a great way to engage with employees more regularly and without them feeling self-conscious about sharing what they would like to feel as though they are moving forward in their careers.
If communicating effectively with the people who work for your organisation, and understanding what motivates them, is important to you then you need to get in touch with iXerv  today.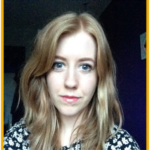 Sophie Heaviside is a guest writer for iXerv who has worked in a variety of industries and primarily at The Myton Hospices as a journalist. She brings her unique employee perspective to our HR world.