Job hunting is stressful. You put yourself out there, trying to prove yourself to strangers and not lose hope and confidence in yourself.
The long haul
You need to make sure your CV includes everything to show off your skills and personality whilst keeping it succinct.
You need to write a new cover letter for every role, matching it to the key skills and relevant experience – it's incredible how you can manage to write the same thing a dozen different ways!

And then there's the waiting…
…waiting to find out if you've got an interview. And if you do there's more waiting
…waiting to find out if your application is being progressed further or maybe
…waiting to see if we got the job.
The waiting is just horrible.
We are humans not a number
I've applied for a lot of jobs recently (the joys of being made redundant and having a mortgage to pay!) and the impression companies give during the recruitment process says a lot about what they are like as an employer.
One company was obviously using an automated system to book people onto interviews if their application was successful. It certainly made the process easier and it was good to be able to choose my interview time. It was also interesting to see how they then stuck to their timeline;
"…If you have been successful in your first interview we aim to let you know about your second interview within two days…"
Lo' and behold, a couple of days later I received an email inviting me to the second interview.
It was so nice not to wait.

I wasn't left wondering how or when they'd be in touch with me. In this case, they 'got it'. But so many companies seem to forget there's a real person on the other end, waiting to see what their future holds.
It's not rocket science. All it takes is some decent technology and someone putting it in who can put themselves in the candidates shoes.
iXerv's got the tech – have you got the empathy?
We'd love you to get in touch to test yourself on us.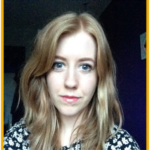 Sophie Heaviside is a guest writer for iXerv who has worked in a variety of industries and primarily at The Myton Hospices as a journalist. She brings her unique employee perspective to our HR world.