Recruitment is rather like dating – don't you think?
And sometimes feels a bit like TV's cringiest programme, 'Naked Attraction'. 😬
If you haven't watched this particular gem or it's not shown in your country, the singleton contestant decides which of four dates they want to take out by judging their naked bodies, on view in stages from bottom to top. 😱
So…. they are picking their date based on everything except their face; revealing only certain parts of them (if you'll pardon the phrase) without the really getting to the whole package.  (I'm doing this on purpose now 😉).
And I got to thinking that recruitment holds some similarities:
You probably know what to avoid and red flags to look out for from previous experience.
You have an idea on paper of the type of person you'd like to hire in terms of Skills and Experience.
But ultimately, the decision will probably boil down to how the dates (or interviews) go.
And in recruitment, as in Naked Attraction, you can't begin to get the 'full view' until you go on dates (interviews). Just because someone looks good naked on paper, doesn't mean they'll be the right person in practice. You don't know their moral compass, their work ethic, their attitude, their true desire to learn.
You may not even find out at an interview either.
In fact, you won't truly get to know who you've hired until they are in post.
Here are 4 things to look for to find that attraction, naked and face to face;
Mindset

– Curiosity (underpins their drive to learn), enthusiastic, empathetic?
Skillset – What methods do they apply to the role that you will need them to perform? ("Without method, skills are nothing more than random acts")
Knowledge – What do they know about the subject or the context of the role?
Values – Work ethic, Customer or colleague focus (vs themselves), Ambition etc.
And if they are a good fit as a person, but not necessarily with the same level of experience as other candidates, then what do you do?  Experience is important, yet the type of person they are is critical for the dynamic of your team as well.

Remember that Skillset can be taught, Knowledge can be taught.  Mindset can develop but values can rarely be changed.
When all's said and done, in recruitment and dating, you must take a leap of faith and follow your own skilled interviewing, experience and instincts to find the right person.  The clearer you are on what Mindset, Skillset, Knowledge and Values you want, the easier it is to ask the key questions to identify the 'fit'.  The easier the dating game will get…. And the more chance you'll have of success.
Anyway, I'm off to swipe right.
Sophie.
What do you think?  If you want to chat about your recruitment strategy – drop us a line.
Read what Sophie had to say about stopping your best recruits leaving too soon.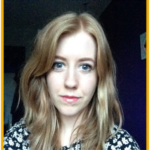 Sophie Heaviside is a guest writer for iXerv who has worked in a variety of industries and primarily at The Myton Hospices as a journalist. She brings her unique employee perspective to our HR world.